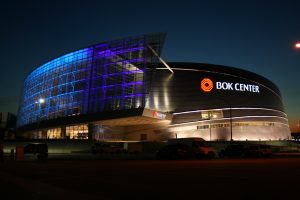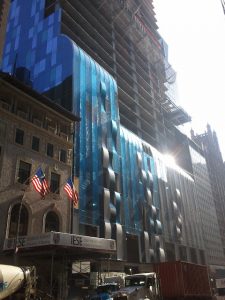 Mid-Am Metal Forming is the industry leader in metal stretch forming, bending, metal fabrication, and painting services for aerospace, automotive, marine and architectural needs. Our expertise stretches from simple to exotic designs and includes extruded, brake formed, roll formed, sheet or drawn techniques. Arched windows, spiral and radius handrails, barrel vault skylights, aircraft parts – the possibilities are endless. We've developed an incomparable reputation for quality by providing all the expertise and assistance required to handle even the toughest curved metal challenges. If Mid-Am Metal Forming can't do it, chances are, it can't be done.
Services

The quality workmanship of Mid-Am Metal Forming's stretch forming process is unparalleled. We consistently produce distortion-free curved metal that meets or exceeds our customers' specifications and tolerance requirements in almost any shape or cross-section. Stretch your imagination and we'll make it a reality.
From architecture to air, land, rail, water or space, our stretch forming capabilities are as diverse as our customer base. From simple to exotic designs, we have yet to see a design that we can't bring to life.
Mid-Am Metal Forming gives our customers the design freedom they are looking for by providing curved hollow metal to any size, shape or arrangement that their project requires. Our process curves the length in one continuous piece eliminating the need for multiple cuts and Bondo© on the finished product. From single or multiple openings to curved or arched heads, we have the expertise and experience to meet even the toughest curving challenges.
From simple brackets to finished painted panels unitized and ready to install, Mid-Am Metal Forming has the expertise to brake metal up to 16'. Each of our facilities utilize the latest state-of-the-art machinery to ensure accuracy and consistency whether you need a single part or a large production run and our quality control system assures you that your finished product meets the specification and tolerances you demand.
Curved metal handrails and staircases by Mid-Am Metal Forming make it possible for you to design a stairway fit for heaven. Our curving process allows us to bend both simple, single plane bends for balcony landings to true spiral contours. To help ensure project accuracy, our expert team builds a full-scale mock-up of your design to ensure proper radius twist and angle that will align with the steel and glass at time of assembly. At Mid-Am Metal Forming, we proudly offer our customers the expertise and assistance required to handle even the toughest curved metal challenges.
At Mid-Am Metal Forming our commitment to your design doesn't end at the curved metal product. Our experienced fabrication team can trim, notch, drill, weld and even assemble any job. We can also go as far as to build a full-size mockup of your project, to provide you with pre-construct match mark, tear back down and ship complete and ready for installation to reduce your time and effort in the field. Further proof as to how we've built an incomparable reputation for quality.
Water Jetting
End Trim

Notching

Drilling

Assembly

Welding
Painting
Mid-Am Metal Forming is proud to offer painted metal, up to 36′, ready for fabrication and installation direct from our facilities saving you time and money in job handling. Our full mix-and-match services enable us to match colors on virtually any job with quality paints using solvent systems, including jobs that require 70% Kynar that meets or exceeds AAMA 2605 specifications or 50% Kynar that meets or exceeds AAMA 2604 specifications. We offer chrome pretreatment and proudly supply customers with matching air dry systems for touch-ups in the field. Mid-Am Metal Forming provides the experience and expertise you need in applying architectural coatings, including industrial bake paint and powder coating, assuring you a quality finish for your project.